Obstacle Clinic with Barbara Chapman -Ontario Carriage Driving Association
April 29
@
8:00 am
–
April 30
@
5:00 pm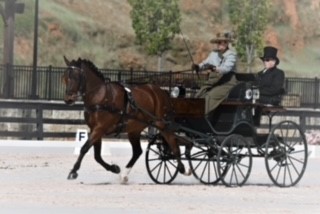 Learn the ins-and-outs of obstacle driving from Barbara Chapman, the 2021 USEF Advanced Single Pony Combined Driving National Champion.
Barb's sessions will include 3 drivers and horses in each 2 hour lesson. Four, 2 hour lessons will be each day (total 24 participants). The 1 day lesson rate is $150. Super-charge your learning with 2 lessons over 2 days for $250. Stalls are available for $50 each which include 2 bags of shavings. Stall fees are payable to Jon Steenbeek at the event at time of ship-in. Auditors are welcome for a fee of $40 per day.
Lessons will be allocated on a 'first come; first served basis" with payment. Participants must be 2023 OCDA and Ontario Equestrian (OE) members and provide proof of OE membership at the event.
Special rates are available for Youth (under 18 years old) and Para drivers. Please contact the organizer for more details. OCDA thanks the Equestrian Canada Drive Committee Pemberton Fund for its financial support of this event.
For more information, please contact:
Vicki Dickson
519-590-1858
aldercroftsolutions@outlook.com