Dressage & Cones, June 10, 2023 (Rain date: June 11) – Ontario Carriage Driving Association
June 10
@
9:30 am
–
5:00 pm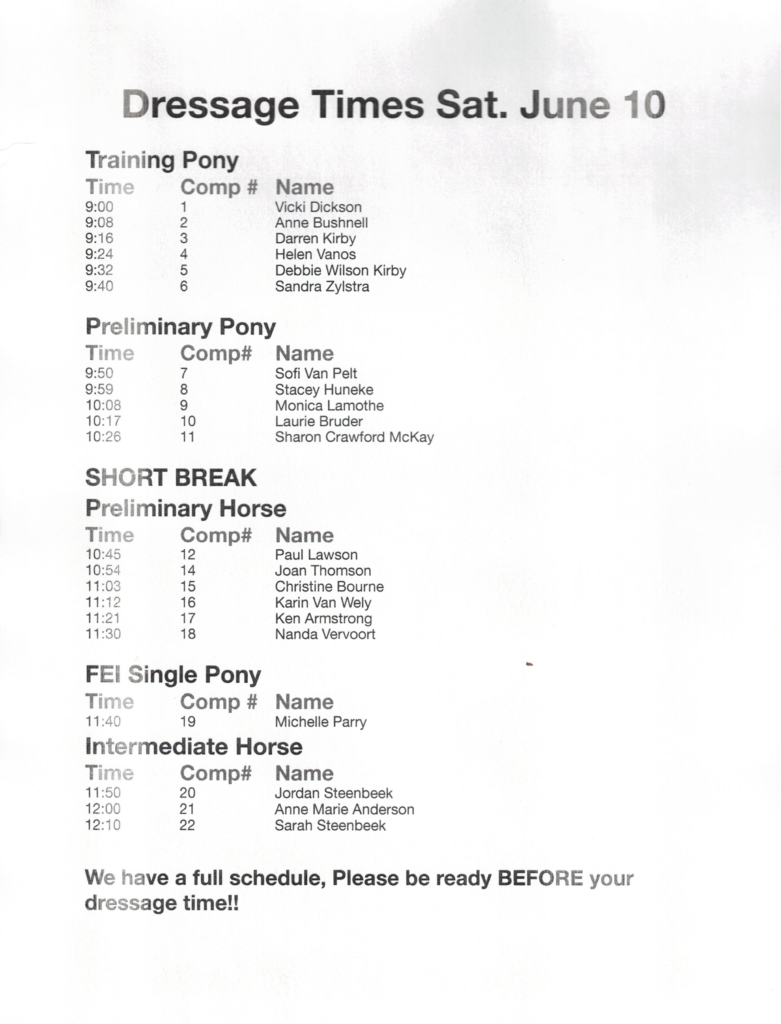 We have a fun-packed day planned for Saturday at Windy Knoll Farm. Please remember to bring a copy of your OEF MEMBERSHIP FOR 2023. It will be kept on file for the year. 
We have a full house, so please follow the directions for trailer parking.  It is important to be ready for your safety check prior to your dressage test. We have to run on time to get everyone in for the morning session.  
Ute will be available at the lunch break if you have questions about your dressage test. She is a Level 3 dressage judge and very knowledgeable and approachable. 
 The afternoon activities will start at 1:30pm  We have a lovely cross country pace, with the cones course, (driven in reverse order), 2 obstacles which will be driven without walking, The third obstacle is in the parking field and you are encouraged to walk it before or after your dressage and cones.  There is no fee for the afternoon session. 
Good Luck to everyone, any questions email Laurie@windyknollfarm.ca
The judge for the event will be Ute Busse and she will be judging the American Driving Association (ADS) Dressage Test Level B.
Ute Busse is a successful Canadian Grand Prix Dressage competitor, trainer, judge, and coach.
The quality of Ute's coaching and her contribution to equestrian sport has been formally recognized by both provincial and national federations. Ute was awarded the prestigious Coach of the Year award, by the Ontario Equestrian Federation in 2011, and Equine Canada in 2012. She was also named as a finalist for the top female coach of the year from amongst all sports by the Sports Alliance Ontario! For more information about Ute visit www.sonnenhofstables.ca
Entries close on June 5, 2023