CANCELLED:Dressage Clinic – Deva Dickson – May 13-14, 2023
May 13
@
8:00 am
–
May 14
@
5:00 pm
"We must be sure our horses can do the task asked before thinking they don't want to do it. "

Deva Dickson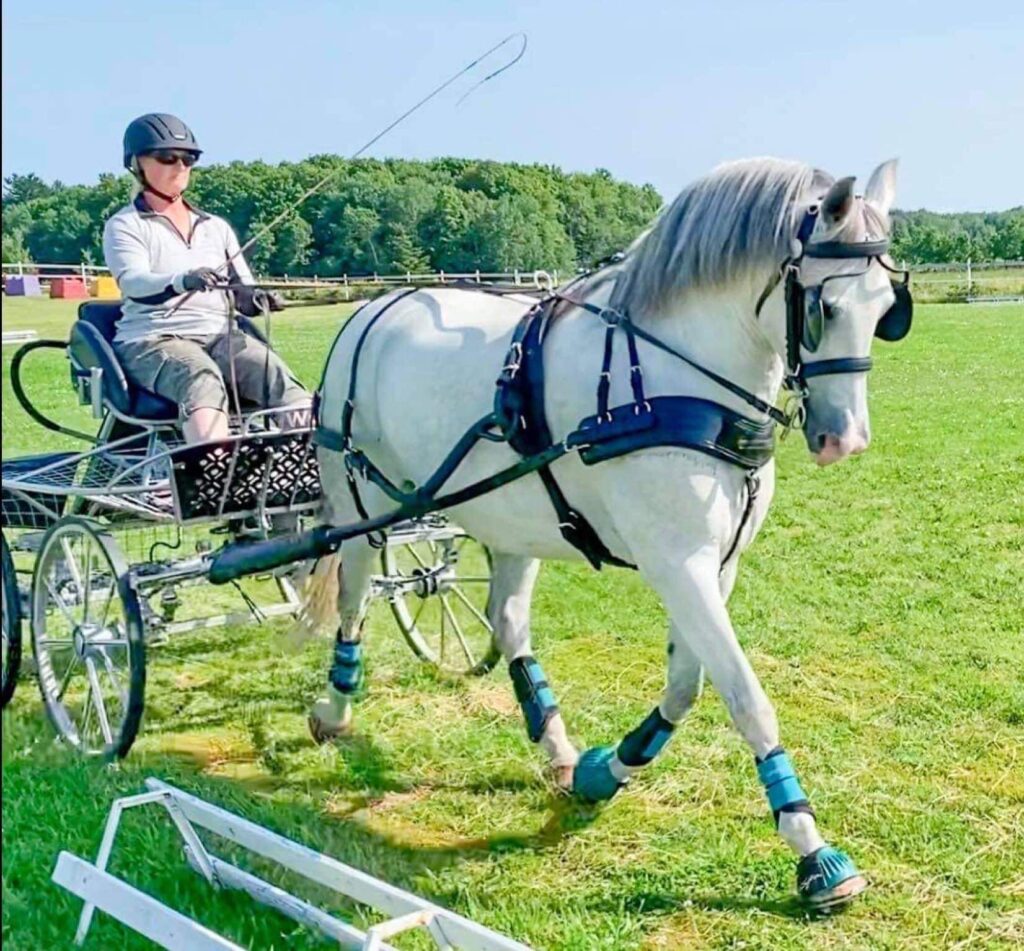 Learn the fine art of dressage from Deva Dickson. Deva's approach to teaching is not what most expect. She has been a hoof care professional, rehabilitating hooves for over 23 years, and a student of Equine Biomechanics which she applies in every training session. Deva has earned Championships in Training, Preliminary and Intermediate single horse divisions at SABC Quebec several times, Preliminary Champion as well as having received best dressage and best cones at Bromont International.
She has been blessed to learn from some great teachers and mentors such as Don Haliday, Maurice Thibeaut, Larry Poulin, Scott Monroe, Sebastien Mourier and Jack Braithwaite.
Deva will offer private lessons at a cost of $100 per lesson. There will be 9 lessons available each day for a total of 18 spots over the weekend. Indoor stalls are available for $50 per weekend and include 1 bag of shavings. Outdoor stalls are $25 for the weekend and shavings are not required. Auditors are welcome for a fee of $30 per day.
Lessons will be allocated on a 'first come; first served basis" with payment. Participants must be 2023 OCDA and Ontario Equestrian (OE) members and provide proof of OE membership at the event.
Special rates are available for Youth (under 18 years old) and Para drivers. Please contact the organizer for more details. OCDA thanks the Equestrian Canada Drive Committee Pemberton Fund for its financial support of this event.
For more information, please contact:
Vicki Dickson
519-590-1858
aldercroftsolutions@outlook.com